100 Years of Alaska's Legislature
"From Territorial Days to Today"
---
---
Spotlight on Rural Issues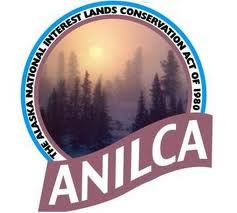 Session Information
1st Regular - January 19, 1999 - May 19, 1999
1st Special - May 20, 1999 - May 25, 2999
2nd Special - September 22, 1999 - September 30, 1999
2nd Regular - January 10, 2000 - May 3, 2000
3rd Special - May 4, 2000 - May 6, 2000

Total Legislative Days: 254
Bills Introduced: 768
Bills Passed: 236
Senate Members
House Members
State Prepares for Y2K
From education to energy, rural issues were in the spotlight for most of the 21st Legislature. In response to high rural energy costs, the Legislature established a power cost equalization and rural electric capitalization fund. A 1999 Superior Court ruling in Kasayulie v. State of Alaska, a lawsuit brought by rural school districts and parents, held that the State was violating its constitution and federal civil rights law by insufficiently funding rural school construction and upkeep. The Legislature responded with appropriations for school building and repairs, but another decade would pass before the Legislature would reach a settlement and create a new rural school funding formula.
Long-standing disputes over "land-and-shoot" wolf hunting erupted again in a push and pull for the Legislature, the Governor, and voters, with the Legislature legalizing land-and-shoot wolf hunting in certain areas, the Governor vetoing the bill, and the Legislature overriding the veto, only to have voters reinstate the ban on same-day airborne wolf hunting in the 2000 General Election. Voters also rejected a proposition to ban future ballot initiatives relating to wildlife management.
Notably absent from ballots was a constitutional amendment on subsistence, which the federal government had asked lawmakers to put before voters to address discrepancies between federal law (ANILCA) giving rural Alaskans priority for subsistence hunting and fishing, and the Alaska Constitution, which does not. Despite numerous special sessions on subsistence over several years, no ballot measure appeared, and the federal government gained control over subsistence fisheries management on federal land in Alaska.
The Legislature, along with the world, prepared for the "Y2K computer bug," allocating funds for upgrades and computer fixes to prevent older computers and programs from malfunctioning on January 1, 2000, and offering businesses immunity in suits resulting from Y2K glitches. The Legislature also passed a "potty parity" bill to require more women's toilets in many public buildings.
Beyond the Legislature
Alaska's population reaches 626,932.
The Iditarod Trail Sled Dog Race's founder, Joe Redington, Sr., passes away.
Two teenage boys go on a rampage at Colorado's Columbine High School, killing 15 and wounding another 23.
Alaska's top two oil producers, BP and ARCO, announce their intent to merge. After more than a year of anti-trust investigations by the Federal Trade Commission, an agreement is signed for BP to take over all of ARCO except ARCO Alaska, which is purchased by Phillips Petroleum.
An Alaska Airlines jet crashes near Los Angeles, killing 88 people, including Morris Thompson, Interior Alaska Native leader and former BIA director.
Uncertainty over ballots and other voting issues have the nation focused on the news. Vice President Al Gore wins the popular vote but George W. Bush becomes president with a slim majority of Electoral College votes.
The USS Cole, refueling in Yemen, is bombed by terrorists. The result is a 40 by 60 foot hole and the loss of 17 sailors.
Scientists announce the mapping of the human genome.
SPEAKER OF THE HOUSE
Brian Porter
SENATE PRESIDENT
Drue Pearce