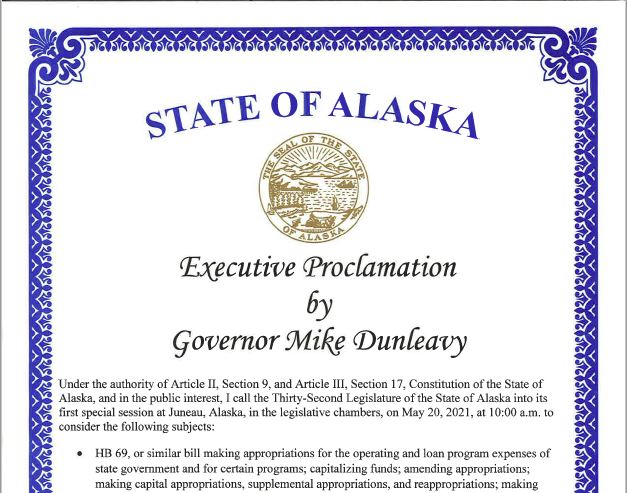 32nd Legislature Schedule
1st Regular Session:

1st Special Session:


COVID-19 Updates
During the COVID-19 public health emergency, the Capitol is closed to the public. To reach your legislator, please find Senate contact information here and House of Representatives contact information here. For the latest COVID-19 information, please visit the Alaska Department of Health & Social Services.
"Videoconference"
- A meeting or hearing taking place at more than one location, linked by videoconference equipment.
Streaming Committee Meetings
The Capitol is equipped to stream committee meetings from all committee rooms and both chambers. Certain special events may be streamed from other locations inside and outside the Capital. This service exists to provide Alaskans with live access to every committee meeting in the State Capital.

Gavel Alaska's Media Use Policy & FAQ

For Archived Meetings, visit the Meetings tab or visit Gavel Alaska's Archive. Meetings streamed outside of Juneau are archived to our Vimeo site.