100 Years of Alaska's Legislature
"From Territorial Days to Today"
---
---
Ronald Gillham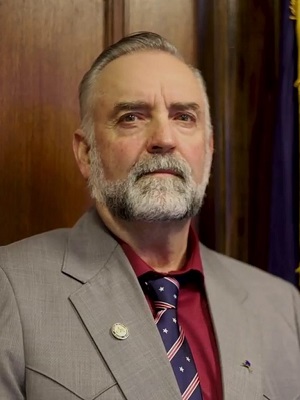 I am a 35+ year resident of Alaska. I have been a small business owner along with being a heavy equipment operator. I have been a superintendent and foreman for multiple construction companies. I am a member of Gun Owners of America. I'm a past member of the Kenai River Guides Association, and the Kenai River Sportfish Association. When I am fortunate enough to be at home with my family, I attend the Soldotna Church of God and Kenai New Life Assembly. When performing my duties in Juneau, I attend services at Juneau Christian Center. I was born in Phoenix, AZ, raised on the delta in N. California, and I am a graduate of Pacifica High School. I have lived in Soldotna for the past 35 years. My wife and I have raised two kids and now have the privilege of watching our grandkids grow up here. I have been a small business owner as well as working in the oilfield.