100 Years of Alaska's Legislature
"From Territorial Days to Today"
---
---
Tom Begich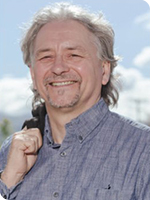 Date and Place of Birth:October 30, 1960
Anchorage, Alaska
Name of Spouse:Sarah Sledge
Occupation:Musician/Consultant
Residency in Alaska:Lifelong Alaskan, Downtown Anchorage
Education:1982 BA History, Bard College, New York
Grad work at UAA & Oxford
Political and Government Positions:State Senator
Service Organization(s) Membership:Past Chair and current member of Alaska Juvenile Justice
Special Interests:Education. Innovation. Energy.